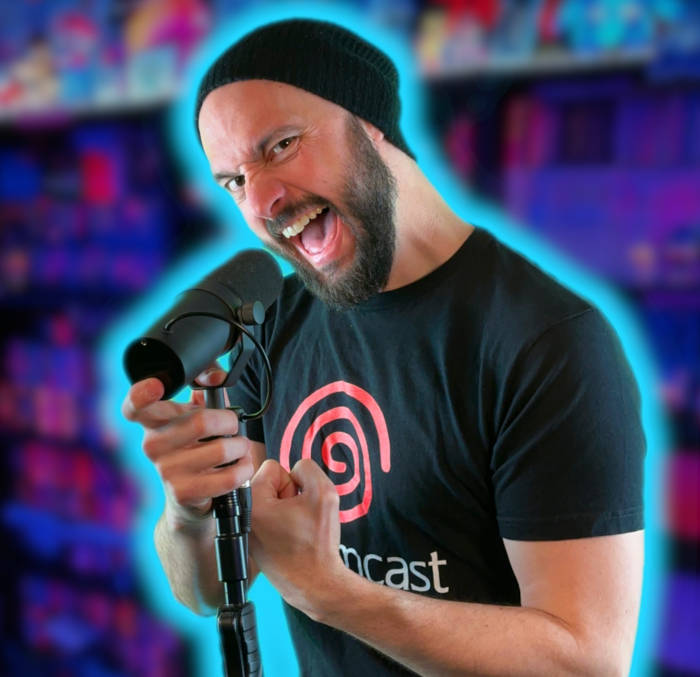 MichaelK
What is going on, Cyberspace?! I'm MichaelK - your captain on a nostalgia-packed journey through the neon-lit universe of the 80s, 90s, and 00s. From electrifying Chiptune Metal covers of iconic Geek Culture music to Game Room Vlogs where I share my latest video game discoveries, gadgets, and inventions, I'm always cooking up something exciting here in my little corner of the world wide web. So buckle up, and let's warp back to a time where pixels ruled the digital domain!

YOUTUBE
Music Videos - All of my full-length song covers (and some originals) are RIGHT HERE. In one spot. Just for you!
Game Room VLOGS - My Music Studio is ALSO my Game Room. Oh, and I am addicted to nostalgia. Come geek out with me!
Drum Covers - I also just straight-up play drums to video game music and other nerd culture tunes. Let's jam!
MY MUSIC
Below are links to my personal artist pages on several different platforms as well as some of my other musical projects!
GAME ROOM SETUP
Here are links to some of my favorite gadgets and gizmos I use in my Game Room! Some of these may be affiliate links, and if a product is purchased via these links, I earn a small commission (at no extra cost to you!).
Aesthetics
Arcade
Audio / Video
Controller Adapters
ODEs, Memory Cards, and Save Preservation Tools